Christopher Peck is a sustainability entrepreneur, holistic financial planner and socially responsible investment advisor living in Sonoma County, California. He's been working since 1991 to build a more sustainable, prosperous, and humorous world.
Christopher is an owner and managing partner of Natural Investments LLC, a firm focused solely on helping clients invest, build wealth, and develop enterprises in a way that reflects their environmental and social values. Since 1992, Natural Investments has also researched and evaluated the full universe of socially responsible mutual funds, and provides these evaluations in the form of the NI Social RatingSM, available free-of-charge on their website, through the Green Money Journal, and the LOHAS Journal.
Christopher is an Accredited Asset Management Specialist and Certified Educator in Holistic Management, and has led workshops, classes and training in a broad range of personal finance topics. He has taught finance at the nation's first Green MBA program, socially responsible investing at the Santa Rosa Junior College, and taught a popular class for many years on sustainable local entrepreneurship at New College of California.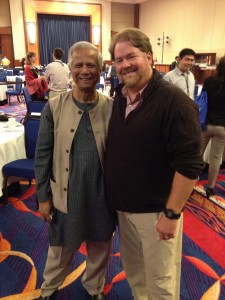 Christopher has been published or profiled in Kiplinger's Personal Finance, Natural Health, the Green Money Journal, Sonoma County's Press Democrat, In Practice, the Permaculture Activist, and is a sought after speaker and presenter, having dazzled groups of 3 to 300 at the Marin County Fair, the Sustainable Enterprise Conference, the Petaluma Green Fair, SolFest, GreenFest, EcoFest, and a feast of other festivities.
Christopher is a member of the Social Investment Forum, the Bay Area Social Investment Forum, the Financial Planning Association, and Green America (formerly Co-op America), and is active in several local sustainability groups and advocates for sustainability on the regional political level.
Christopher was on the board of Permaculture Drylands Institute, based in Santa Fe, New Mexico, for six years, and worked for several years with Sustainable Sonoma County. He was the Treasurer of Holistic Management International based in Albuquerque, New Mexico, for six years, and the chairman of the board of Daily Acts, in Petaluma, California, for two years.
Christopher lives in Windsor, California with his partner Genevieve Taylor, a sustainability and organizational development consultant at Global Genesis, and one of the founders and the director for the first two years of the wildly successful Sustainable Enterprise Conference. They recently purchased a fixer-upper on a little less than an acre, and are knees deep into a green remodel, small farm development and evolving a model of suburban sustainability. Their adventures can be followed at www.greeninggumview.com. He's also a bit of a chicken freak, more on that at www.sustainablechicken.com.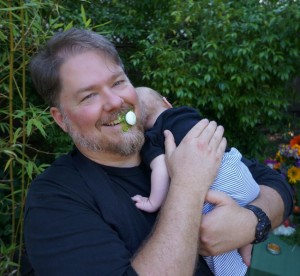 Christopher has a life-long commitment to sustainability. As a child he lived for many years on a small organic homestead in Missouri; his grandfather was an organic gardener and beekeeper. After graduating from St. John's College in Santa Fe, New Mexico with a dual degree in philosophy and mathematics, he began studying and teaching permaculture, a land-based approach to sustaining human culture. In February 1998 he completed the two-year Certified Educator program in Holistic Management.
Christopher also has a commitment to spiritual growth. He is a long-time meditator, and has been sitting and studying at Rocks & Clouds Zendo since 2000. He's an experienced student of martial arts, with a black belt in Aikido, and currently studies tai chi and chi gung. Christopher loves backpacking, and is always looking for an excuse to escape to the high granite country!